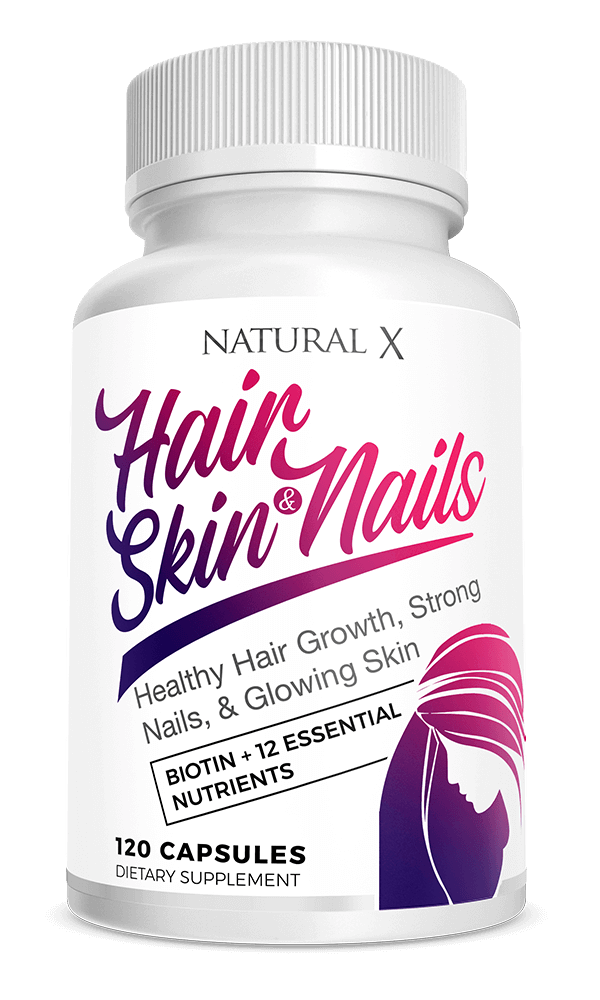 Hair , Skin & Nails
Healthy Hair GRowTH, STRONG NaILS, & GLOWING SKIN
Biotin + 12 Essentials Nutrients
Hair, Skin & Nails is widely-recognized as one of the most recommended supplements for healthier hair growth, glowing skin, and stronger nails.
BENEFITS OF Hair, Skin & NaiLS
Our balanced formula delivers the nutritional requirements to satisfy the needs of healthy hair, skin and nail growth.
PREMIUM QUALITY IN EVERY PRODUCT
From formulation to shelf, Natural X provides only high-quality, safe and effective dietary supplements backed by the latest science.
We answer your frequently asked questions.