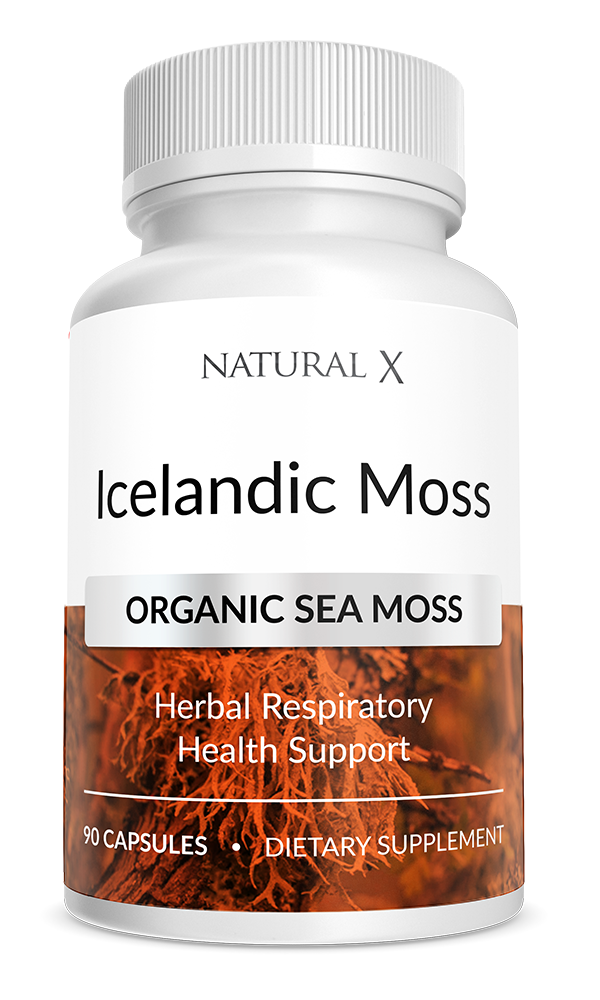 Icelandic Moss
Organic Sea Moss
Herbal Respiratory Health Support
Icelandic Moss (also known as Iceland Lichen) is rich in antioxidant compounds that help promote immune function, respiratory health, and overall wellness.
BENEFITS OF ICELANDIC MOSS
Iceland Moss has been used for lung issues and other upper-respiratory ailments, including treating irritation of the mouth and throat, common cold, dry cough, bronchitis, indigestion, fevers, and other respiratory ailments.
PREMIUM QUALITY IN EVERY PRODUCT
From formulation to shelf, Natural X provides only high-quality, safe and effective dietary supplements backed by the latest science.
We answer your frequently asked questions.