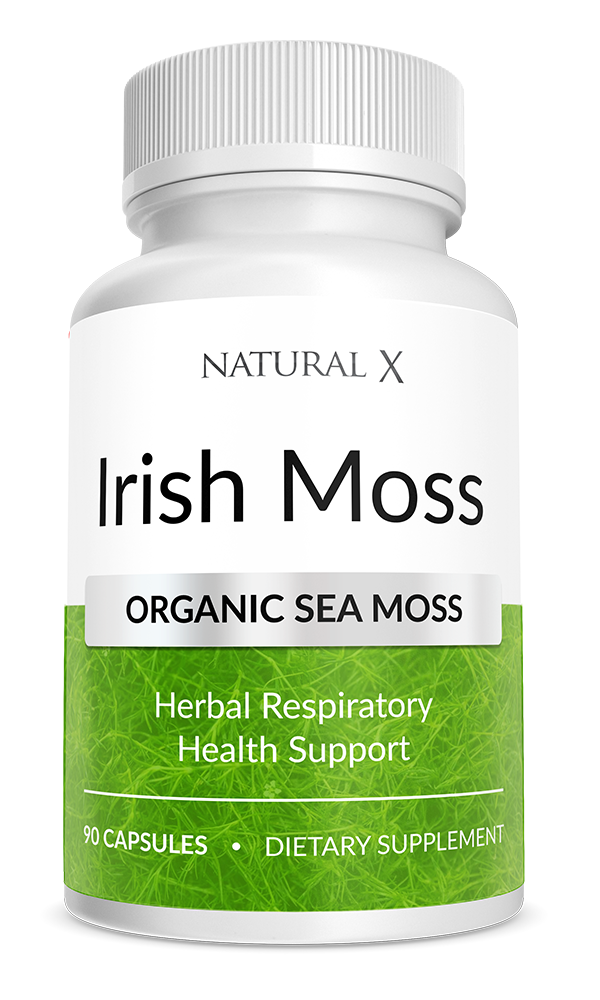 IRISH MOSS
ORGANIC SEA MOSS
Herbal Respiratory Health Support
Irish Moss contains high levels of vitamins and minerals including Vitamins A, E, F, and K as well as Calcium and Iodine among others. 
Rich Potassium Chloride and other antioxidants, Irish Moss is beneficial for supporting respiratory health, gut health, and heart health. 
PREMIUM QUALITY IN EVERY PRODUCT
From formulation to shelf, Natural X provides only high-quality, safe and effective dietary supplements backed by the latest science.
We answer your frequently asked questions.