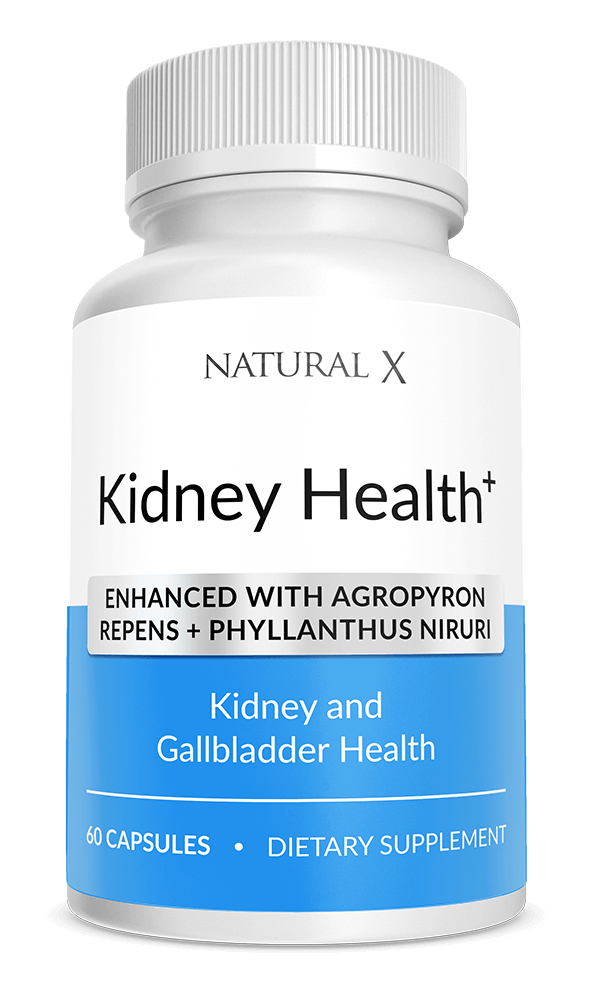 Kidney Health
ENHANCED W/ AGROPYRON REPENS + PHYLLANTHUS NIRURI
Kidney and Gallblader Health
Kidney Health was designed to naturally help you achieve a healthy kidney and gallbladder.
BENEFITS OF Kidney Health
Kidney Health is formulated with only the highest quality ingredients that help flush out impurities, detoxify urinary tracts, and eliminate kidney stones and calcium oxalate grit deposits.
PREMIUM QUALITY IN EVERY PRODUCT
From formulation to shelf, Natural X provides only high-quality, safe and effective dietary supplements backed by the latest science.
We answer your frequently asked questions.