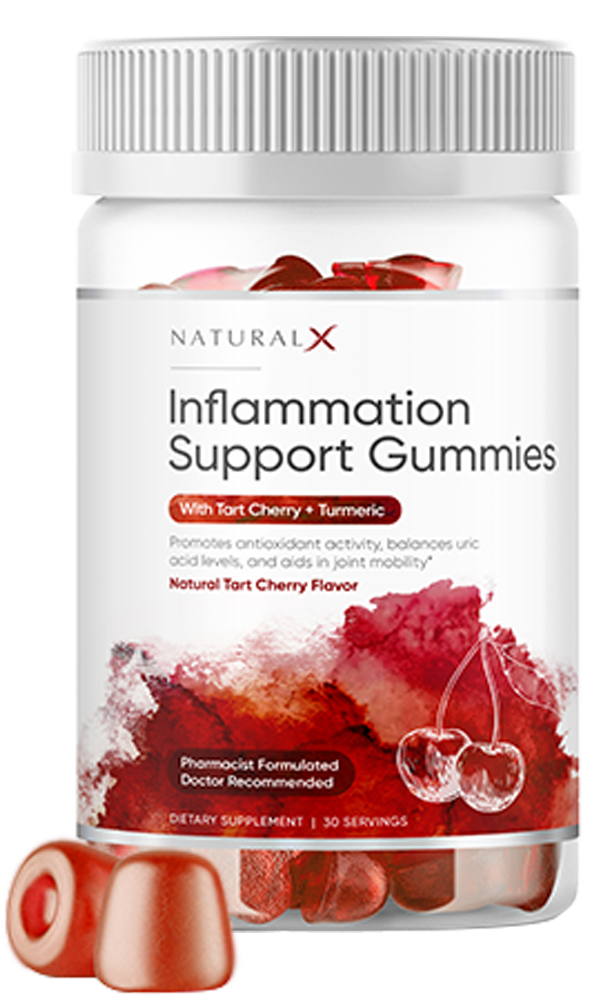 INFLAMMATION SUPPORT GUMMIES
Natural TART CHERRY Flavor
TART CHERRY EXTRACT + TURMERIC
Formulated with potent sources of antioxidants which help combat oxidative stress, encourage cellular health and repair, balance uric acid levels, and promote joint mobility and flexibility*.
BENEFITS OF INFLAMMATION
SUPPORT Gummies
Inflammation Support Gummies help combat free radical damage to your cells and muscles, promoting better joint and muscle movement and comfort*.
PREMIUM QUALITY IN EVERY PRODUCT
From formulation to shelf, Natural X provides only high-quality, safe and effective dietary supplements backed by the latest science.
We answer your frequently asked questions.