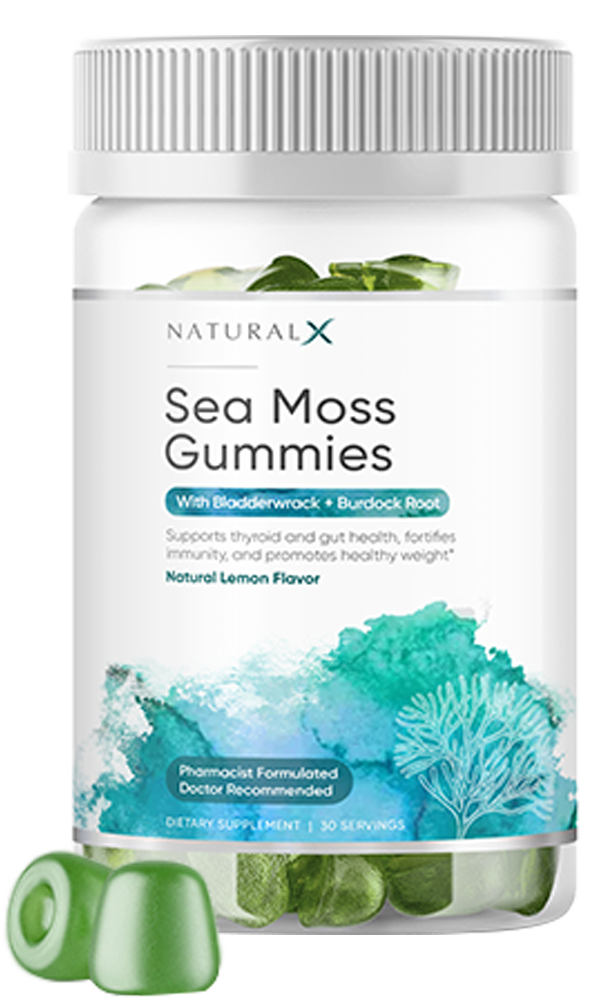 SEA MOSS GUMMIES
Natural Lemon Flavor
WITH BLADDERWRACK, BURDOCK ROOT AND ACV
Our Sea Moss Gummies are formulated with Bladderwrack, Burdock Root and Apple Cider Vinegar – a powerful blend rich in antioxidants, vitamins, minerals and nutrients the body needs for daily function.
BENEFITS OF Sea Moss gummies
Sea Moss Gummies are more than a delicious treat – they provide support for thyroid health, immune system, digestion, and more.
PREMIUM QUALITY IN EVERY PRODUCT
From formulation to shelf, Natural X provides only high-quality, safe and effective dietary supplements backed by the latest science.
We answer your frequently asked questions.